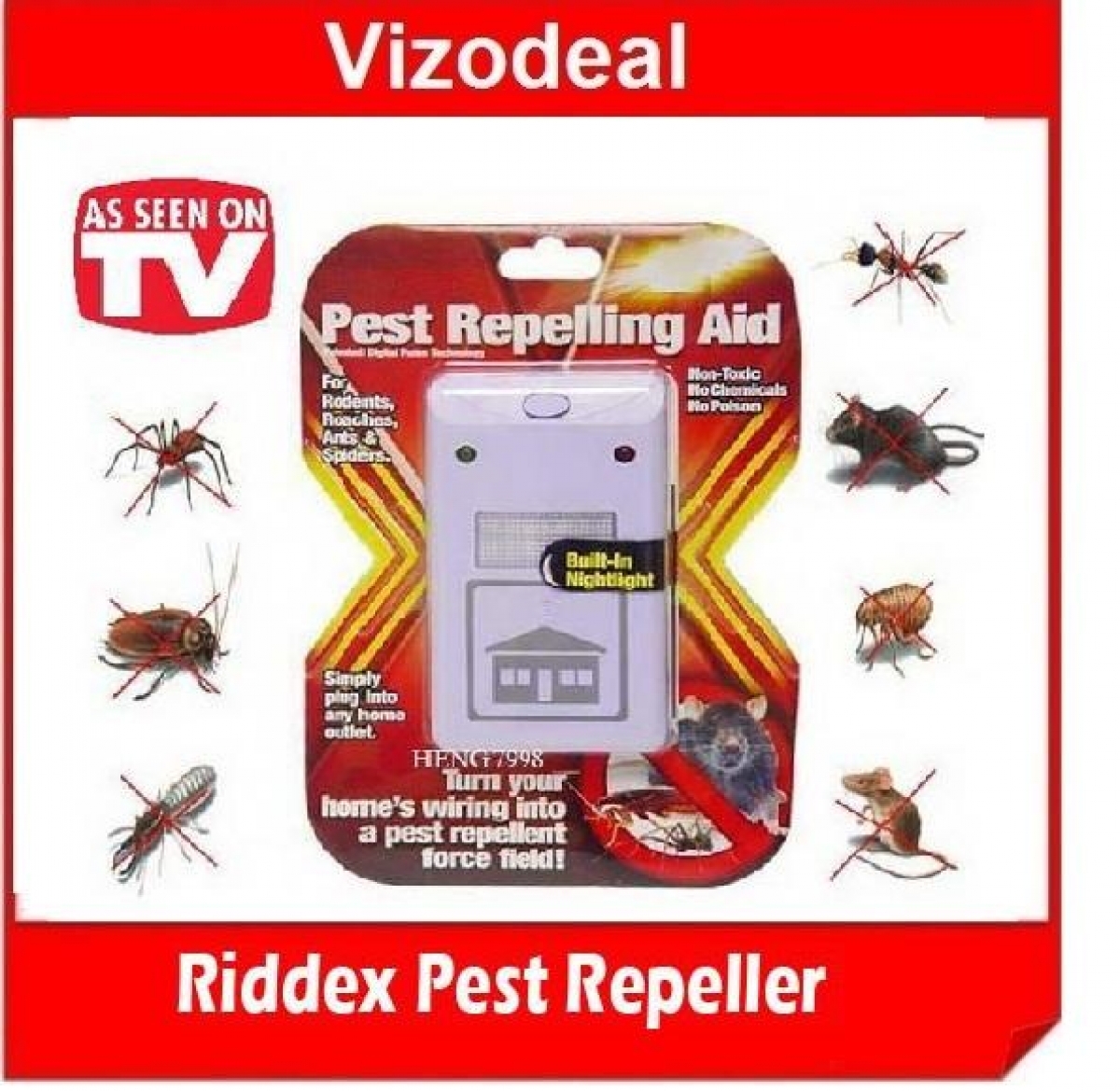 Riddex Plus Digital Pest Repeller LED NightLight insect Aid mosquito
Product specifications and features.
Includes a build-in outlet that fit appliances with power draw of 8 AMPS or below.

The product designed by electromagnetic pulse technology.

No more chemicals, poisons or traps.

Powerful enough to repel mouse.

Safe for family & Pets.

AC working style, low power consumption, suitable for long life operation.
Just plug the unit into an outlet and this technology starts working by altering the normal field around your wiring, creating an environment that aids in the control of rodents.

Green Light-indicates Riddex Power Plus is on, and should remain a solid green light at all times.

Red Light-indicates if the cycle is on or off. The red light will blink for 3 minutes and turn off for 3 minutes, the cycle will continuously

repeat as long as Riddex Power Plus is plugged in.

Blue Light-push the button on top to turn on/off the night light.
How many I need.
We suggests using one unit for approximately 2000 sq. Ft. An additional unit is recommended if square footage exceeds 2000.
Warning.
The devices shall not be exposed to dripping or splashing and that no objects filled with liquids, such as vases, shall be placed near the device.
Package Contents:
1x

Pest Repeller

1x English instruction
Hard Case Packaging
---